Last Updated on April 27, 2021
Who's got Cabin Fever?
With the lock-down, self-isolation and social distancing (physical distancing) around the world, a lot of people might already be going out of their minds with anxiety, boredom and fear festering at the recesses of their psyche.
On March 11, 2020, the World Health Organization (WHO) declared the Coronavirus, COVID-19, a pandemic. The next day, Africa recorded its first case. Since then, there has been several gloom and doom surrounding us with the 24-hr news cycle going non-stop on the virus.
---
According to WHO, there's currently no vaccine for COVID-19. However, you can protect yourself and others if you:
| | |
| --- | --- |
| DO | DON'T |
| Wash your hands regularly for 20 seconds, with soap and water or alcohol-based hand sanitizer | Touch your eyes, nose, or mouth if your hands are not clean |
| Cover your nose and mouth with a disposable tissue or flexed elbow when you cough or sneeze | |
| Avoid close contact (1 meter or 3 feet) with people who are unwell | |
| Stay home and self-isolate from others in the household if you feel unwell | |
---
It's been months now and COVID-19 has affected and permeated every aspect of our lives from how we relate to others, to where we go, to even how we entertain ourselves. Inspiration for many is at an all-time low.
---
Read: Why you should watch more African movies
---
In these trying times, here are African movies to remind us that the human spirit is strong and resilient no matter the circumstances
93 Days
The Greater Good
If you had been a doctor in Nigeria in 2014, would you have given up your life to save everyone from an epidemic?
That's the story of 93 Days. We all like to think that people are inherently good, that in that situation we will make those sacrifices. But people are just people. There is no inherent good or evil in us. We choose to do good or to do evil as evident in the hoarding of resources and mass commercialization surrounding the COVID-19 pandemic.
93 Days on the other hand is the story of a group of people who chose to do good. In early 2014, cases of the Ebola virus was identified in Guinea with a fatality rate of over 90%. Soon, the virus found its way into Nigeria and a new story was born.
Steve Gukas' 93 Days is about the containment of the Ebola virus epidemic in Nigeria and the lives and deaths of the health workers who made it possible. The film follows Dr. Stella Ameyo Adadevoh, Dr. Benjamin Ohiaeri and Dr. Ada Igonoh, staff of First Consultants Medical Centre in Lagos where patient zero was admitted after being ill on his inbound flight from Liberia. Eight people died out of the 20 recorded cases – four were staff of First Consultants Medical Centre.
---
---
In the movie, we see that a lot was at stake. Not just the well-being of a nation but the lives and families of the health workers. Yet, these workers gave their all to save 21 million Lagosians and by extension over 200 million Nigerians which is evident in the iconic moment when Nigeria was declared Ebola-free on October 20, 2014 by the World Health Organization (WHO).
There are so many similarities between the situation surrounding the Ebola epidemic and the COVID-19 pandemic even as the viruses are different. Every day, health workers around the world are going out, saving lives with nothing in their arsenal other than a nose mask and a pair of gloves. Death has not spared them too. Around the world, thousands of health workers have died from the COVID-19 virus. But it hasn't stopped them from waking up every day and saving more lives. It is nothing short of inspiring, what a few can do for many.
Which is why we believe this pandemic will end. In the goosebumps-raising statement by Dr. Ohiaeri at the last scene of 93 Days, he says, "We did this. We were able to stop this." Soon, we will be able to say the same for the COVID-19 pandemic and we will owe our lives to the inspiring men and women everywhere, who work tirelessly for our greater good.
93 Days is available to watch on Netflix and was directed and produced by Steve Gukas. It featured both Nigerian and international actors including Bimbo Akintola, Danny Glover, Keppy Ekpeyong Bassey, Tim Reid, Bimbo Manuel, Somkhele Idhalama, Charles Okafor, Gideon Okeke, Sola Oyebade, and Charles Etubiebi.
PUMZI
Sign of Life
Many movies explore the existentialism of life. One of such movies is the African sci-fi movie, Pumzi by one of Africa's top female filmmakers, Wanuri Kahiu.
Pumzi, Kenya's first science fiction film, imagines a dystopian future 35 years after a third world war called the water wars. The earth is destroyed with no signs of life and the survivors remain locked away in underground desolate communities, where life is rationed and dreams suppressed. But a young woman in possession of a germinating seed fights against the governing council to bring the plant to Earth's ruined surface.
The 20 minute short film captures what a regimented life looks like in an end-of-the-world scenario, where resources are limited and life is isolated. It bears some frightening resemblance to the COVID-19 situation that the world is facing right now with many people self-isolating from the outside world.
Things that were before now, taken for granted, take on a whole new meaning. Things like giving a hug to going to the cinema to shaking the hands of a new acquaintance all seem strange now. Our world is starting to look dystopian with everyone being a pariah not just to the next person but to oneself with the inability to even touch one's face.
But in the midst of the bleakness, a sign of life is found. In Pumzi, it comes in the form of a seed and a dream that refuses to be suppressed despite continued medication. In a world without life, the protagonist, Asha, dreams of a tree growing in the desert which drives her to find out if life can really thrive on earth. And with her seedling and her dreams, she makes it to the outside where she succeeds in planting it with the last water she has and the sweat from her body.
In our case, there will be life after COVID-19. Now might be the time to turn our dreams into reality. Pumzi inspires us not to look at how small the seed is but at how big our dreams are.
Written and directed by Wanuri Kahiu, Pumzi was first released on 21st October 2009 and stars Kudzani Moswela as Asha
The Boy Who Harnessed the Wind
Necessity: Mother of Invention
The Boy Who Harnessed the Wind is Chiwetel Ejiofor's directional feature film debut. It tells the inspirational story of William Kamkwamba, a 13-year old Malawian who builds a windmill and saves his village from drought and famine.
Based on the book, the film focuses on William's family life and the challenges of farming in early-2000s Malawi. Chiwetel, in his film adaptation, showed a series of predictable and unpredictable events that led to the situation in Malawi just like the circumstances that turned the COVID-19 from a manageable case in Wuhan to a full-blown world pandemic.
---
Read: 12 Best African Movies Based on Books
---
In the movie, when the drought finally breaks out, leading to a famine, it takes that necessity for water to drive William to invent a solution. Prior to this, William had dropped out from school due to the inability of his parents to sponsor his education. Amidst all of these challenges, it's no wonder that at the climax, with the first gush of water, many viewers found tears in their eyes and felt a satisfaction that can only be born out of true need.
The COVID-19 pandemic has seen various inventions like hands-free door handles, virus repellent snoods etc. Of course the ultimate invention would be a vaccine or a cure for the COVID-19 virus. Like Agnes, William's mother, who refused to be like her ancestors, hoping and praying for rain, The Boy Who Harnessed the Wind encourages and inspires us not to just stand by and do nothing but to "make rain".
Conclusion
With more than 147,325,436 people testing positive for the virus around the world and a global death toll of over 3,112,206 as of today, Coronavirus feels like a war; only we are fighting an unseen enemy. But the choices we make today as a civilization will change our lives forever.
However, we know one thing for sure; this too shall pass. Not because we can see the future. But we can see the past – a past that attests to the resilience of the human spirit. We survived past pandemics. We will survive COVID-19.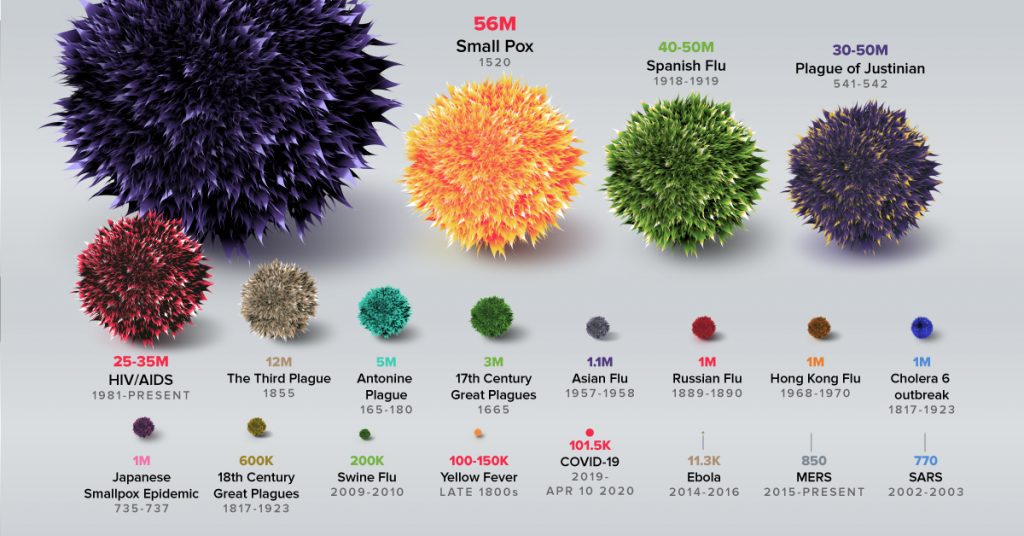 So, until we beat this and live to tell the story, wash your hands, avoid close contact and stay safe.
Tell us in the comment section about African movies that inspire you.