Last Updated on June 7, 2020
Do you know what movies like Gladiator, Bourne Ultimatum, The Last Temptation of Christ, Babel and Inception have in common? Morocco. These were movies all shot in Morocco, Africa.
Even TV shows are not left out when it comes to picking choice locations in Morocco. Famous shows like Game of Thrones, America's Next Top model, Tyrant and The Amazing Race all have a scene or two shot in Morocco.
Morocco, made famous by movies like Casablanca (1942), has in recent years, seen an influx of movie directors in numbers, making it one of the top film destinations in Africa.
So what makes Morocco the Mecca of sorts when foreign filmmakers want to shoot in Africa? Well, there are various reasons why film auteurs are attracted to Morocco and we have outlined these in five points
---
---
1. Affordability
Yes, Good old money. Everything seems to always find a way back to money. One reason why Morocco is one of the top film destinations in Africa is simply because it makes financial sense to shoot in Morocco.
Morocco's cheap labor and generous tax credits are the main culprits here. Recently, a new 20% cash rebate on the money spent by production companies within Morocco has further sweetened the pot which has filmmakers coming back to Morocco for their film projects.
2. Security
Morocco offers Hollywood studios who want to shoot films that are set in the Middle East, a safe environment. Movies such as Army of One, Syriana and the war documentary movie, American Sniper, have all been shot safely in different locations in Morocco despite the political undertones of these movies.
Also, the support of the Moroccan Army can't be overlooked. This is where Morocco excels when compared to other African countries like South Africa and Egypt when looking for a film destination in Africa.
---
Read: 6 Popular Film Destinations in Africa
---
The Moroccan Film Institute, for instance, negotiates with the country's armed forces to provide extras and military equipment or vehicles required for a particular movie, when foreign filmmakers are in need of military equipment.
3. Liberal and Open-Minded
When seeking to shoot a movie in the Middle East, some countries sometimes refuse to accommodate films of a certain political nature, because of the political content which is seen by these countries as being too sensitive.
For example, Body of Lies, whose initial film location was between Jordan and Dubai, but was changed to Morocco because of the political content.
Which begs the question, "If a movie like Papicha, which has been banned in Algeria, was a Moroccan movie, would it have had a different story?" Well, we'll never know.
4. Beautiful Landscapes, Diversity and A Rich Culture
One of the many reasons why film directors are attracted to Morocco is because of its diverse blend of cultures and historical cities. There is something just organic about Moroccan film locations. They are real, bursting at the seams and they constitute a strong part of the film's architecture.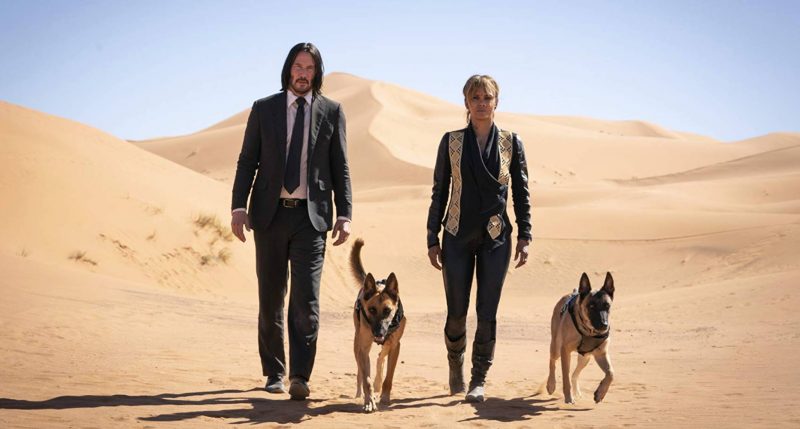 Moroccan film studios in different cities can be easily transformed from snow-capped mountain tops to deserts, beaches and picturesque cities having narrow streets and vibrant markets with loud tradesmen, spices and snake charmers. Altogether, making a blend of cultures from Europe, South of the Sahara and Asia.
5. A Long History of Film-Making
Morocco has a long history of foreign filmmakers making historical movies, set in ancient Rome or Greece like Troy, Gladiator and Kingdom of Heaven.
Morocco also has a vibrant movie industry of its own, dating back as early as the early 1900's. This long history has produced many skilled workers who have worked both for local and foreign productions.
Conclusion
Being one of the top film destinations in Africa has its benefits. Morocco has seen a boost in its tourism sector as tourists have been known to flock to famous film locations like Aït Ben Haddou used in the Game of Thrones. Aït Ben Haddou, due to its old aesthetic architectures was designated a UNESCO World Heritage Site in 1987.
What other famous movies were shot in Morocco? Tell us in the comment section.