Last Updated on June 26, 2020
What is guerilla film-making?
Pronounced 'Gorilla', guerilla film-making is a form of independent film-making identified by low budgets, skeletal crews and no permits.
Scenes are shot stealthily in real locations with no permission obtained from the appropriate authorities. Any film can be a guerilla film.
In guerilla film-making, most times, the roles of director, screenwriter, producer, and cinematographer fall on one person mostly because the budget is usually too low to hire people.
Hence, this style of film-making is more prevalent with independent filmmakers than big film studios.
The affordability and advancements in digital cameras and film editing software are contributing factors to the increase in guerrilla film-making in recent times, giving filmmakers the ability to acquire professional quality digital cameras and accessories.
---
---
Origins of guerilla film-making and directors who made it popular
Guerilla film-making has been around for a long time. At the advent of cinema in 1895, movies were mostly shot without location permits because there wasn't any need for one.
At some point down the road, rules were made for permits and guerilla film-making was born.
All around the world, film directors have employed guerilla tactics to bring their ideas to life. In the 1984 film, The Terminator, the director, James Cameron (known for Titanic and Avatar) was hard on cash for his movie that he shot it guerilla style.
---
Read: How to Get a Sponsor or Grant for Your African Movie Idea
---
At some point during his shoot, law enforcement asked him for his permit and Cameron pretended that The Terminator (1984) was a student film, for which he was reprimanded with only a warning.
Another famous example of guerilla film-making is The French Connection (1971). The French connection was shot in various locations in New York City with no permits and a large crew (a big no-no for guerilla films).
French Connection went on to win 5 out of 8 Oscar nominations including Best Picture in the 44th Academy Awards ceremony that was held in 1972.
Spike Lee's first feature film, She's Gotta Have It (1986), was a guerrilla film which went on to become a huge box office success, making over $7.1 million USD on a budget of $175,000.
The experience inspired Spike Lee to publish the book, Spike Lee's Gotta Have It: Inside Guerrilla Film-making, in 1987.
Robert Rodriguez's Spanish film, El Mariachi (1992) is a fan favorite when it comes to guerilla film-making. El Mariachi was shot on a budget of about $7,000.
Rodriguez's movie was filmed in Mexico on locations he could get for free and most of the scenes were shot with just one take to save time.
El Mariachi went on to win several awards including the Audience Award at the Sundance Film Festival in 1993. In 1995, Rodriguez documented his experience in the book, Rebel Without a Crew, which has since been a guerilla film bible.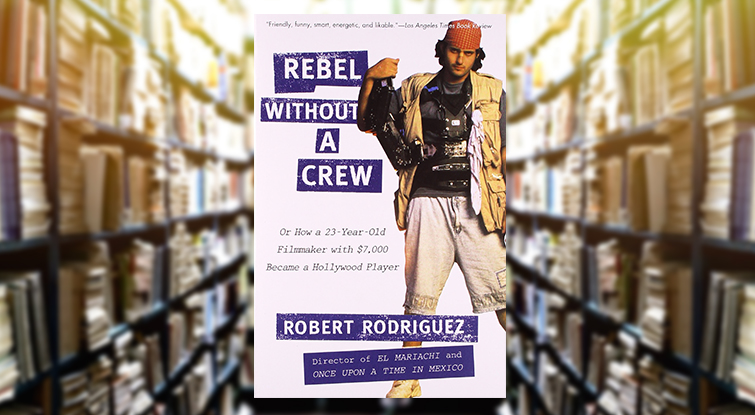 Rodriguez's success further inspired other guerilla movies like Oren Peli's Paranormal Activity (2007), which was shot on a budget of $10,000 using guerilla tactics.
Super Demetrios (2011) is a Greek superhero film that was shot on a budget of €2,000 using guerilla tactics. The film quickly gained a cult following.
It went on to win the Audience Award at the 52nd Thessaloniki International Film Festival in 2011, getting the highest number of votes in the history of the festival.
Escape From Tomorrow (2013) was filmed over several weeks at Disneyland and Disney World without any permit. Fears of a lawsuit resulted in the movie being released via video on demand in 2013.
Guerilla film-making in Africa
Even Africa is not left out in the world of guerilla film-making. Considering the low budget, the locations used and the few crew members involved in a typical production, most African movies fall under guerilla films.
Many film industries across Africa attest to this. For instance, the popular Nigerian film industry, Nollywood, has been known to use skeletal film crews and several guerilla tactics to shoot full-length feature films in under a week.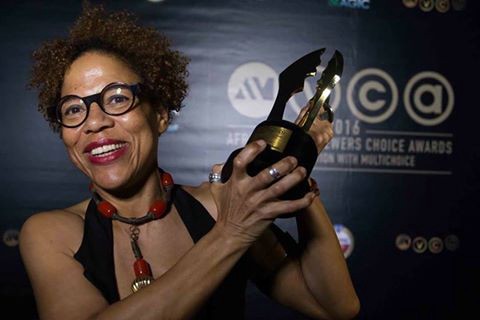 Remi Vaughan-Richards, known for directing the documentary, Faaji Agba (2015), is one female guerilla filmmaker working in Nigeria today. She is known for directing the movie, Unspoken (2015), a movie about child marriage in Nigeria.
Cairo Exit by the Egyptian film director, Hesham Issawi, was shot as a guerrilla film with no permits because the Egyptian censor board refused to issue out one due to the subject matter covered in the film.
Cairo Exit (2010) was filmed in Cairo one year before the 18-day uprising, it addresses some of the events that led to the uprising. It also featured a controversial relationship between a Muslim boy and a Coptic Christian girl.
In Morocco, Nabil Ayouch's Much Loved (2015) was a low budget film shot guerilla style.
The prolific Senegalese film director, the late Ousmane Sembène (Known for Xala and Moolaadé) started out his career in film by employing several guerilla film-making tactics as he had few resources at the time and no sponsors.
Why Guerilla film-making?
There are two main reasons why people go the route of guerilla film-making: Time and Money. In Africa, these reasons become three: Time, Money and Censorship.
The main reason to shoot guerilla style is that you can save a lot of money by avoiding permits and the corresponding insurance and other documentations. In some countries, these cost quite a lot.
Hence, a filmmaker who has a low budget might choose to forgo this and channel whatever little resources he might have to more important areas of the production.
Saving time is also another huge benefit you can gain from guerilla film-making. On a small production, every second counts and getting permits takes time, from a few days to several weeks.
Many countries especially in Africa have some sort of censorship authority when it comes to film productions. Depending on the film's subject matter, most productions might never see the light of day as the required permits will never be issued out to such films.
Why Not?
In as much as there are benefits to gain from guerilla film-making, there are also reasons why you shouldn't shoot guerilla style.
One of such reasons is that you can get shut down. Depending on the area, city or country, you might have to pay a large fine and have your equipment confiscated.
Other than that, shooting guerilla films can be dangerous; people have been known to die on such productions. Take for instance, the 2014 Midnight Rider, a biopic of Gregg Allman.
The production attempted to film on a railroad bridge without any permits. A train came along and shattered the hospital bed placed on the tracks, killing camera operator, Sarah Jones.
Director, Randall Miller was sentenced to two years imprisonment while producer, Jay Sedrish, received a sentence of ten years' probation. They were both charged with involuntary manslaughter.
Midnight Rider was never released
How to be a guerilla filmmaker
So, you've still decided to do this. We've have outlined some tips on how to be a successful guerilla filmmaker, but here is a disclaimer: Do this at your own risk.
PLAN
Time is essential in guerilla film-making. You have to film quickly with as little as one take in most cases. The longer you are on set, the higher the chance that you might get caught. To ensure that time is not wasted, a plan needs to be in place.
So, you have to plan your rehearsals, locations, equipment needed etc. beforehand. When you're ready to go, move to location, shoot what you need and leave as soon as you can.
Planning helps you to prepare your crew as well as finding the best film-friendly locations for your shoot. It goes without saying that you also need to plan for contingencies. So, there should be a Plan B and even a Plan C where necessary.
PEOPLE
Keep your crew as small and as inconspicuous as possible. The bigger your crew, the more attention you're going to attract and you don't want that.
Have only your actors and DP visible. You might even have one person double as both director and DP. The rest of your crew – Audio, Makeup, PA's, Craft, etc. need to be out of sight.
The more you make it look like a single person holding a camera, the better.
EQUIPMENT
Camera
Any camera used for guerilla film-making must be as inconspicuous as possible, drawing little to no attention to its holder.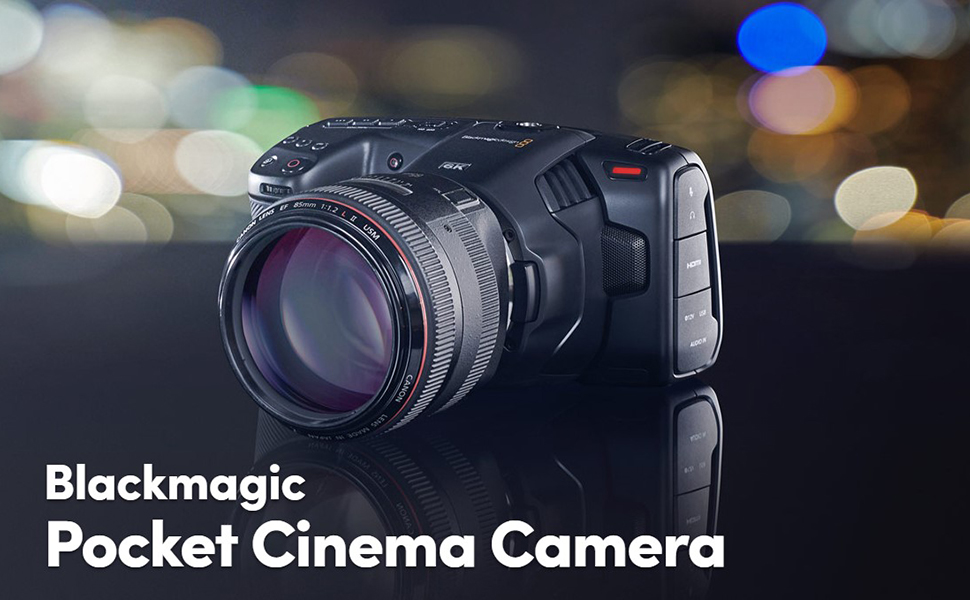 This is where a DSLR or any small camera like the Blackmagic Pocket Cinema camera is ideal. This is definitely not the time to whip out your Red Ranger 8k camera.
A smartphone is another good choice here if you have one and can't afford an additional camera. If you are worried about the quality of a smart phone's camera, don't be.
High Fantasy (2017) was shot on the iPhone 7 by the South African female director, Jenna Bass. Another movie that was shot on a smartphone was Tangerine (2015) which was shot using three iPhone 5s.
Sound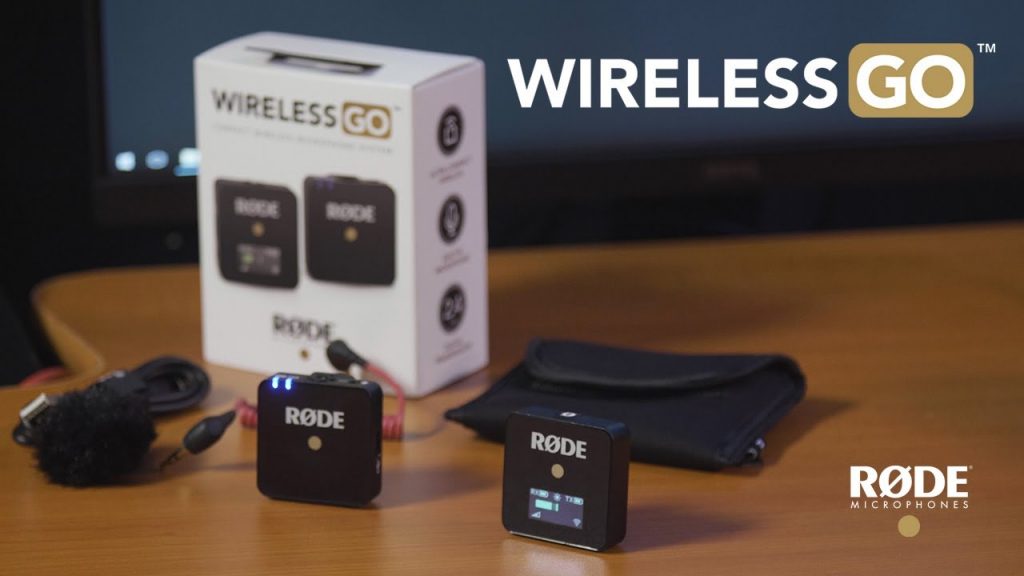 A big boom mic is a big giveaway that you are shooting something professional. So, get rid of your boom mic.
In its place, use lav mics, preferable something wireless like the Rode Wireless Go. It is also imperative that your sound engineer keeps his/her gear out of sight
Tripod
As much as possible, avoid using a tripod as it's another dead giveaway of a professional shoot.
If you must use a stabilizer, use an inconspicuous monopod like the Manfrotto Element Aluminium Monopod or a small shoulder mount like the Neewer Rig Set System.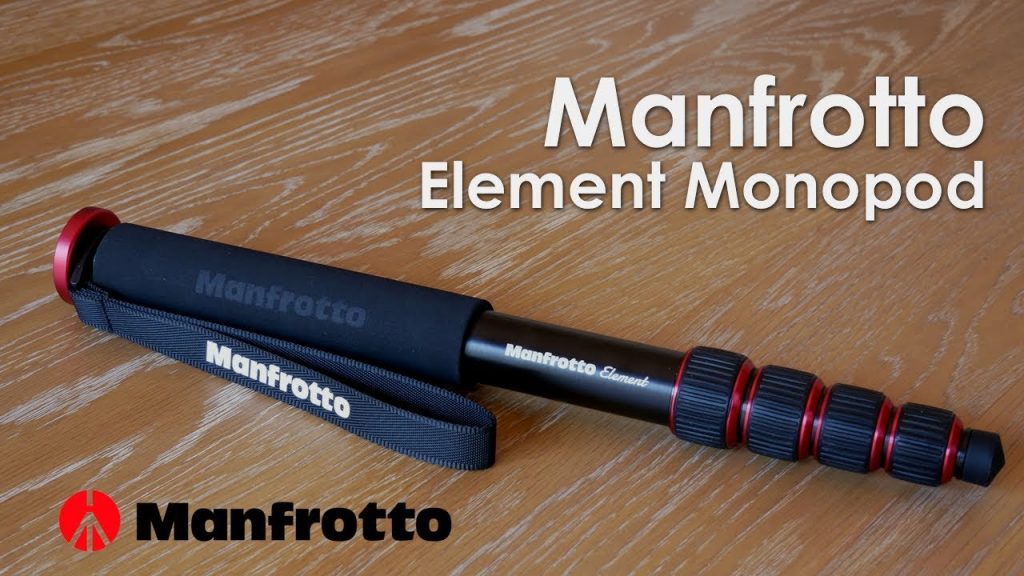 Bottom Line
Guerilla film-making is an interesting film-making style that has seen both small and large productions adopt it over the years.
In Africa, more and more filmmakers will venture down this road as film equipment become cheaper. With the right mix of planning, minimal gear and a stealth crew, the next guerilla filmmaker might just be around the corner.
Tell us in the comment section your thoughts on guerilla film-making in Africa.