Last Updated on June 12, 2020
This is part of the series: Some of the Most Recognizable Faces in African Cinema
Gavin Hood (South African Filmmaker)
Born: 12 May 1963 (age 57 years), Johannesburg, South Africa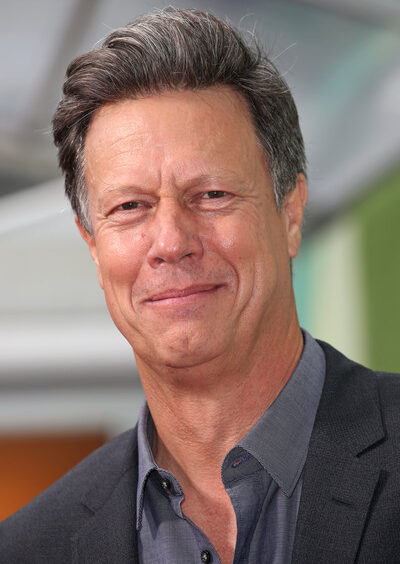 Gavin Hood is a South African film director, made famous by the movie Tsotsi (2005), a film that went on to win South Africa's first Oscar for Best Foreign Language Film at the 92nd Academy Awards ceremony. He is also known for directing other international titles like X-Men Origins: Wolverine, Ender's Game, and Eye in the Sky.
Early Life
Gavin Hood was born on the 12th of May 1963 to a South African retailer, Gordon Hood.
Being from a theatrical family, it was natural for Gavin Hood to tow the theatrical line. However, he didn't feel it was a viable career path in Johannesburg, South Africa. Hence, he went on to study at St Stithians College and later studied law at the University of the Witwatersrand.
Years later as a lawyer, he was influenced by a case that he thought would make a good movie. Driven by that, in 1991, he left the law profession for Los Angeles to study screenwriting and directing at UCLA.
While there, Gavin wrote the screenplay for A Reasonable Man (1999), inspired by that law case, which went on to win the Diane Thomas Screen Writing Award in 1993.  Prior to that, his only foray into the film industry was a part in the 1989 TV series, The Game.
This early success didn't come to its proper end as Gavin Hood disagreed with the producers on the direction of the film which eventually caused a postponement in production. It was only after he gained success in the 1998 movie, The Store Keeper, that he was able to finally make A Reasonable Man in 1999.
With these successes, Peter Fudakowski approached Hood for a film adaptation of Athol Fugard's book, Tsotsi in 2003. The film went on to win several awards including a Best Foreign Language Film at the 2006 Oscars.
Notable Works
Hood's first commercial short film was The Storekeeper (1998).
Hood wrote and produced his first feature film, A Reasonable Man (1999), which portrays the accidental killing of a young child mistaken for a tokoloshe. He then directed the Polish language 2001 feature film In Desert and Wilderness (W pustyni i w puszczy) when the original director fell ill.
Hood's journey as a director continued with the 2005 gangster film, Tsotsi which was critically acclaimed.
After the success of Tsotsi, Hood directed several Hollywood and international films including Rendition (2007), X-Men Origins: Wolverine and Eye in the Sky.
Awards and Honors
Hood's film, The Storekeeper (1998), won 13 international film festival awards including top honors at the Melbourne International Film Festival.
A Reasonable Man (1999) won Best Film and Best Anglophone Film at the 2001 All Africa Film Awards. In addition, Gavin won Best Actor, Best Director and the Award for Excellence in Screenwriting. The film also won several awards at various festivals including the Sundance Festival in 2000.
His 2005 film, Tsotsi, did not only win the Best Foreign Language Film at the 78th Academy Awards ceremony, it also won several awards at various festivals around the world such as Edinburgh, Toronto, and Los Angeles.
The film also won the People's Choice Award at the 2005 Toronto International Film Festival and the 2007 Signis Award at FESPACO. Tsotsi was nominated for a Screen International Award at the European Film Awards and for Best Foreign Language Film at the Golden Globes in 2006.
Personal Life
Gavin was married to actress Janine Eser from 1994 to 2004. He is presently married to Nerissa Black.
---
Genevieve Nnaji (Nigerian Actress, Producer, Director)
Date of Birth: 3 May 1979 (age 41 years), Imo State, Nigeria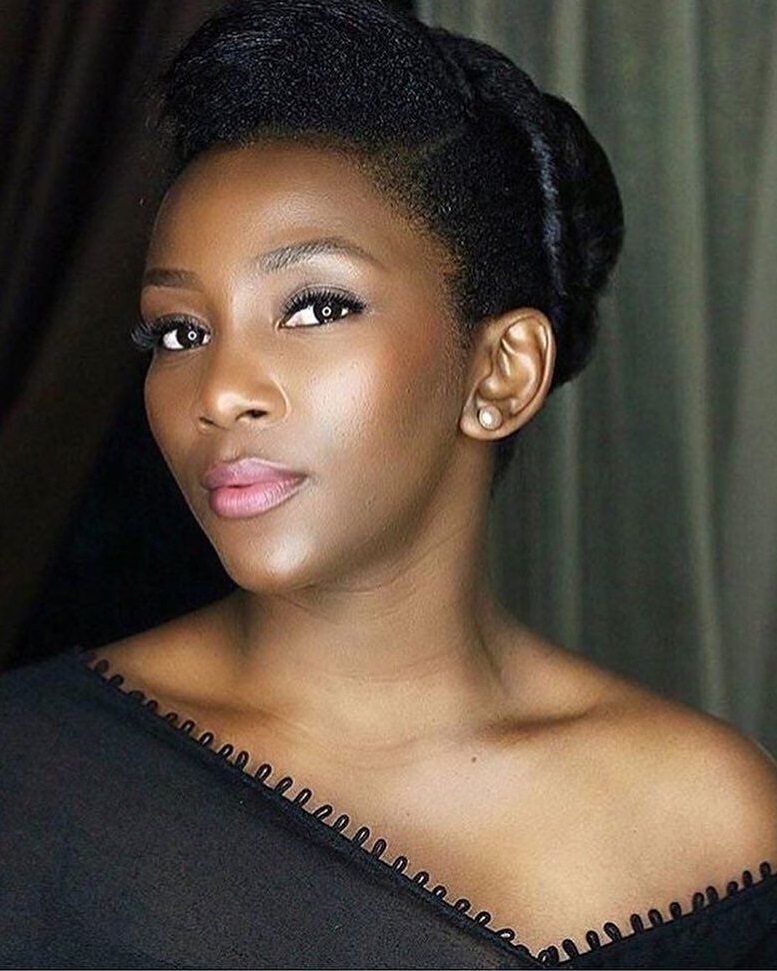 Early Life
Genevieve Nnaji was born in May 3, 1979 to Theophilius and Bebedatte Nnaji in Imo State, Nigeria. She is the fourth child in a family of seven.
She attended Methodist Girls College, Yaba, Lagos, after which she studied creative arts at the University of Lagos for her bachelor's degree where she began auditioning for roles in Nollywood.
Having had a prior stint as an 8-year old child actor in the television soap opera, Ripples, Genevieve found her first Nollywood role in the 1998 film, Most Wanted, at the age of 19. Since then, she has starred in over 200 Nollywood movies.
In 2009, Genevieve Nnaji became the first Nigerian actress to be featured on The Oprah Winfrey Show where Oprah tagged her, "The Julia Roberts of Africa."
In 2011, Genevieve Nnaji was ranked 19th on Forbes list of 40 Most Powerful Celebrities in Africa.
Affected by the ban that was placed on some film industry actors in Nigeria, Genevieve briefly ventured into the music industry and years later, in November 2015, produced her first movie, Road to Yesterday (2015), which won the Best Movie Overall-West Africa at the 2016 Africa Magic Viewers Choice Awards (AMVCA).
In September 7, 2018, Genevieve made her directorial debut film, Lionheart, which was later acquired by the online streaming service, Netflix, for ($3.8 million), making it the first Netflix film from Nigeria.
Notable Works
Genevieve has featured in several movies over the years. Notable ones include Most Wanted (1998), Ijele (1999), Power of Love (2002), 30 Days (2006), Tango With Me (2009), Ije (2010), Weekend Getaway (2012), Doctor Bello (2013) and Half of a Yellow Sun (2013).
She produced the film, Road to Yesterday, in 2015 – her debut as a producer.
In 2018, she directed her first feature film, Lionheart.
Awards and Honors
Genevieve has received several awards and nominations over her career.
In the 2001 City Peoples Awards, she was awarded the Best Actress Award for her contributions to the film industry in Nigeria. In 2003, she became the first actor to be awarded the Best Actress Award by the Censors Board of Nigeria.
In 2005, she won the Africa Movie Academy Award (AMAA) for Best Actress in a Leading Role, becoming the first actor to win the award.
In 2011, she was honored by the Nigerian government with an MFR (Member of the Order of the Federal Republic) for her contributions to Nollywood.
She also won Best Actress in a Supporting Role in the 2014 Nigerian Entertainment Awards for her role in Half of a Yellow Sun (2013).
In 2019, her movie, Lionheart (2018), was Nigeria's submission to the 92nd Academy Awards for Best International Feature Film Category. It was the first film ever submitted to the Oscars by Nigeria.
Personal Life
Genevieve is a single mother of one.
She launched a clothing line, St. Genevieve in 2014. She also models for many brands in and outside Nigeria.
---
Mahamat-Saleh Haroun (Chadian Filmmaker)
Born: 12 May 1961 (age 57 years), Abéché, Chad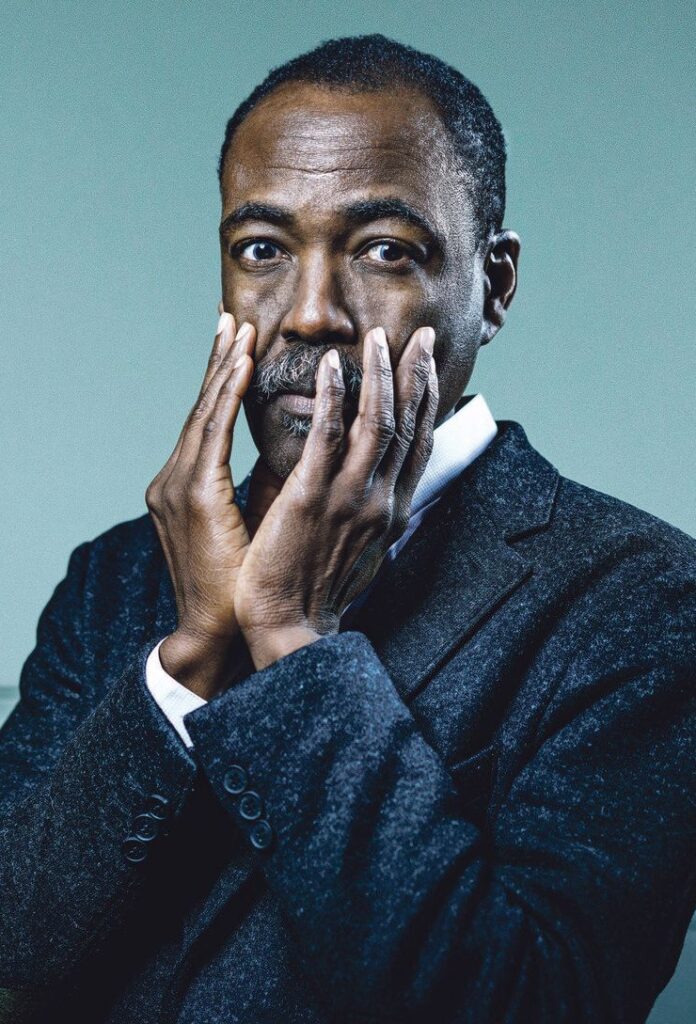 Mahamat-Saleh Haroun is a film director from Chad who moved to France in 1982. He made his first feature film, Bye Bye Africa, in 1999. Since then, he has made 7 feature films with the latest being, A Season in France in 2017.
Early Life
Mahamat-Saleh Haroun was born in N'Djamena, Chad in 1963. He went to Paris in 1982 to study film at the Conservatoire Libre du Cinéma in Paris, and went on to study journalism at Bordeaux I.U.T. (Technical Institute).
After his studies, he worked for the press for several years before venturing into film. Mahamat's directional debut was Bye Bye, Africa, a semi-autobiographical movie which so happens to be Chad's first feature film. The film received a jury mention at the Venice Film Festival, 1999. Needless to say, Bye Bye Africa was the film that launched his career.
In 2011 and 2014, Mahamat was a member of the jury at the Cannes Film Festival.
In 2017, Mahamat made the film, A Season in France, a film about the African refugee crisis in France.
Notable Works
Mahamat has directed 7 feature length films to date. They are
Awards and Honors
Almost all of Mahamat Haroun's movies have either a win or a nomination from various film awards.
His first film, Bye Bye Africa, Chad's first feature length film, got a jury mention at the Venice Film Festival in 1999.
Mahamat's second feature film, Abouna, came out in 2002 and won the best cinematography award at FESPACO.
His 2006 film, Daratt, won the Grand Special Jury Prize at the 63rd Venice International Film Festival.
His 2010 feature film, A Screaming Man, won the Jury Prize at the Cannes Film Festival, making Haroun the first Chadian director to enter as well as win an award in the main Cannes competition.
His 2013 film, Grigris, was nominated for the Palme d'Or at the 2013 Cannes Film Festival.
Personal Life
Mahamat is a father of two. He also serves as the culture minister in Chad.
This is part of the series: Some of the Most Recognizable Faces in African Cinema