Last Updated on May 8, 2020
This is part of the series: Some of the Most Recognizable Faces in African Cinema
Youssef Chahine (Egyptian Filmmaker)
Born: Jan 25. 1926, Alexandria Egypt.
Died: July 27, 2008, Cairo Egypt.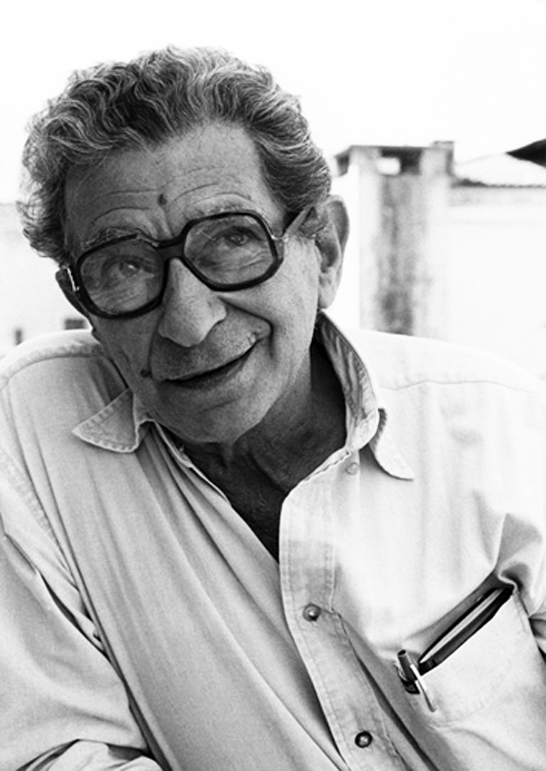 Youssef Chahine was an Egyptian filmmaker whose career spanned six decades of film-making till his death in 2008 at the age of 82. Despite being widely acclaimed at international festivals and loved by film critics, many of Youssef Chahine's films spurred controversies and were banned in his homeland and the wider Middle East region
Early Life
Born in 1926, Youssef Chahine's birth place is in Alexandria, Egypt. He went to Victoria English College for his High School Certificate. After spending a year at the University of Alexandria, he moved to the U.S. and took up film and dramatic arts courses at the Pasadena Play House in California.
Moving back home to Egypt, Chahine, with the help of cinematographer, Alevise Orfanelli, directed his first film, Father Amin (1950). A year later he directed Son of the Nile (1952) which got him an invite to the Cannes Film festival. In 1973, he directed the first Egypt-Algeria co-produced movie, Le moineau.
Notable Works
Chahine has directed over 40 films, including musicals, dramas, comedies, and historical movies. Chahine's first film, Baba Amin (Father Amin), was shot in 1950.
His most prominent works include Bab el hadid (Cairo Station, 1958), in which he also played the leading role, followed by the autobiographies, Alexandria Iskanderija … lih? (Alexandria … Why? 1978), Haddutamisrija (An Egyptian Story, 1982), Iskanderija, kaman oue kaman (Alexandria Again and Forever, 1990) and the last of the Alexandria Trilogy, Alexandria … New York (2004).
Awards and Honors
Youssef Chahine has won the Special Jury Prize twice at the Berlin Festival, one in 1979 for Alexandria . . . Why? And won another in 1982 for An Egyptian Story.
In 1997 he won the Lifetime Achievement Award at Cannes Film Festival, France.
---
Abderrahmane Sissako (Mauritanian Filmmaker)
Born: 13 October 1961 (age 58 years), Kiffa, Mauritania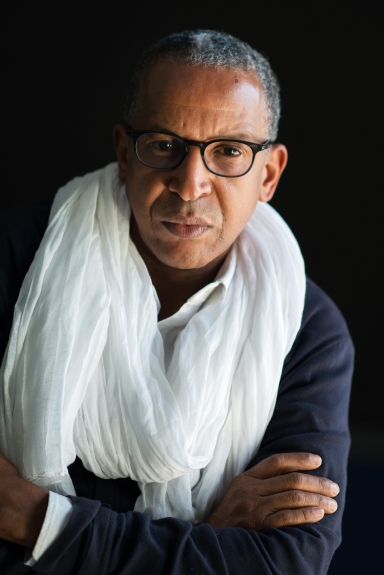 Early Life
Abderrahmane Sissako is a Mauritanian filmmaker born in Kiffa, Mauritania, in 1961 and was raised in Mali. He returned to Mauritania in 1980, where he studied literature and film. In 1980, he received a study grant which allowed him to attend the University of Moscow to study cinema.
His first movie Le Jeu (1990), won the prize for best short film at the Giornate del Cinema Africano of Perugia in 1991. In October 1993, the short film was also shown at Locarno, Italy and won him numerous prizes.
Sissako's film mostly focuses on themes of exile and the displacement of his people. His 2014 film, Timbuktu, considered one of Africa's best movies in the last 10 years, was a movie on the political uprisings in Mali, which went on to be nominated for the Palme d'Or awards at the 2014 Cannes Film Festival.
Notable Works
Some of Sissako's renowned works include Le Jeu (1990), Sabriya (Africa Dreaming, 1998), Rostov-Luanda (1998), La Vie sur Terre (Life on Earth, 2013), Heremakono (Waiting for Happiness, 2003), Bamako (2007), Timbuktu (2015).
Awards and Honors
Sissako has won numerous awards including César Award for Best Film, Best Director, and Best Original Screenplay for Timbuktu (2015), a BAFTA nomination, Francois Chalais Award winner in 2016, Lumiere Awards 2015 for Best Director, Timbuktu (2015) and Best French-Language film, Bamako (2006)
Personal Life
Besides his work as a director, Sissako served as a cultural advisor to the Mauritanian President, Mohamed Ould Abdel Aziz (2009-2019).
---
N!xau ǂToma (Namibian Bush Farmer and Actor)
Born: Dec.16 1944 Tsumkwe, South West Africa (now Namibia)
Died: 5 July 2003 (aged 58–59) Tsumkwe, Namibia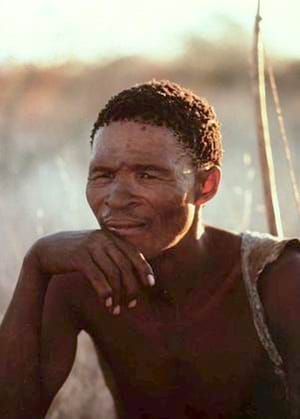 N!xau ǂToma, pronounced Gcao Coma, was a Namibian bush farmer and actor who came into movie limelight for his roles in the 1980 movie, The Gods Must Be Crazy and its sequels, where he took on the meme-worthy acting role as a Kalahari Bushman named Xixo.
Early Life
N!xau Toma was born in Namibia and came from the San tribe, where he is mostly known as a bush farmer. N!xau could speak fluent Tswana, Jul'hoan, Otjiherer and basic Afrikaans which are the dominant languages in the countries south of Africa.
He became popular after appearing in the lead role in the 1980 comedy film, The Gods Must Be Crazy and the subsequent sequels of the movie. He was paid $300 for his role in the movie due to his lack of knowledge on the value of paper money. N!xau became one of the most improbable national celebrity after taking the role.
Notable Works
N!xau is globally known for playing the role of Xixo in the movies, The Gods Must be Crazy (1980), The Gods Must Be Crazy 2 (1989), Crazy Safari (1991), and The Gods Must Be Funny in China (1994).
He also starred in the films, Kwacca Strikes Back (1990), Crazy Hong Kong (1993), and Sekai Ururun Taizaiki (1996).
Personal Life
N!xau had three wives and six children, in July, 2000 he converted to Christianity and was baptized as a Seventh-day Adventist. N!xau died in 2003.
This is part of the series: Some of the Most Recognizable Faces in African Cinema